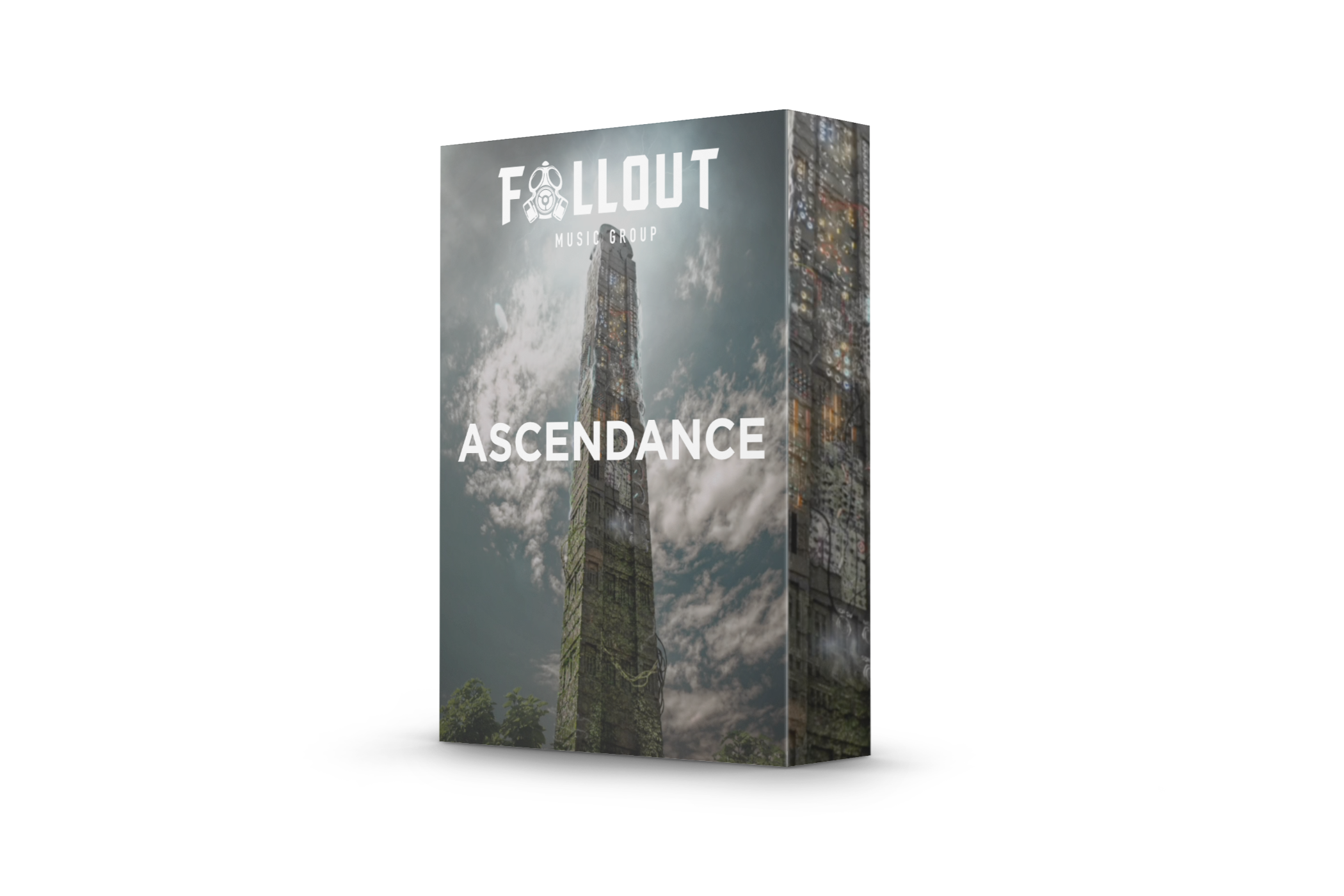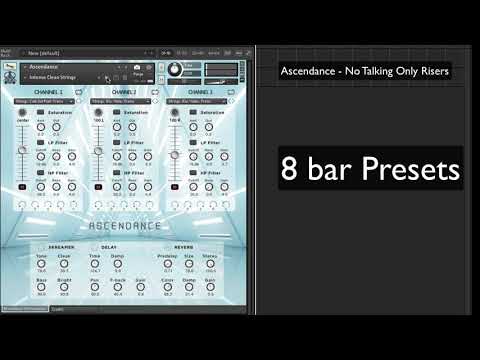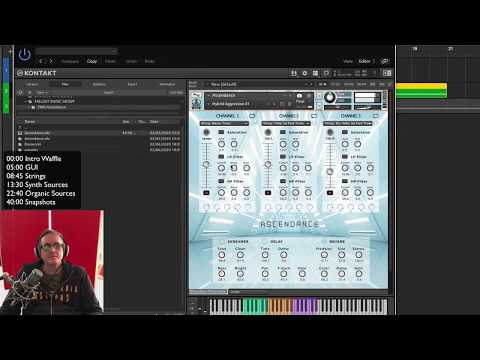 Ascendance Risers
---
Live strings, designed synths, and curated organic recordings meet to make the ultimate riser creation tool. 
Create your own 3-layer blend of over 170 different custom sources in tempo-synched 4, 8 and 16 bar rises. Features include:

Over 850,000 unique combinations of sound sources
Live orchestral string recordings in various articulations, including normal, tremolo, sul pont tremolo, and ricochet swarms
Live small ensemble string recordings in various articulations, including normal, tremolo, and sul pont tremolo
Live harp recordings performing several glissandos in different chords
All samples recorded in 4, 8, and 16 bars at 120 bpm with Kontakt's Time Machine Pro to allow them to stretch or shrink to fit your project's tempo (note: strings recorded at 8 and 16, then cut to 4 bars)
Keyboard mapped in octaves to provide one octave of each riser length (4, 8 and 16 bars)
Layer mixer to allow you to mix up to 3 different sources
Per-layer FX, including saturation, low and high pass filters, and ADSR controls
Global FX, including skreamer, delay and reverb
All sources recorded at 24bit, 48k quality
All sources recorded fairly dry with no tails, allowing the ultimate control of the sound and mix
Per-channel randomize buttons for instant inspiration
100 Snapshots to get you up and running instantly
 As you will see as you use this product, it is so much more than just risers. No more trying to fit overly processed risers into your mix.
Full version of Kontakt 5.8+ Required.
Requires 2.4 GB disk space
Our instruments download via the Pulse Downloader. Get it here: PulseDownloader.com
Demos: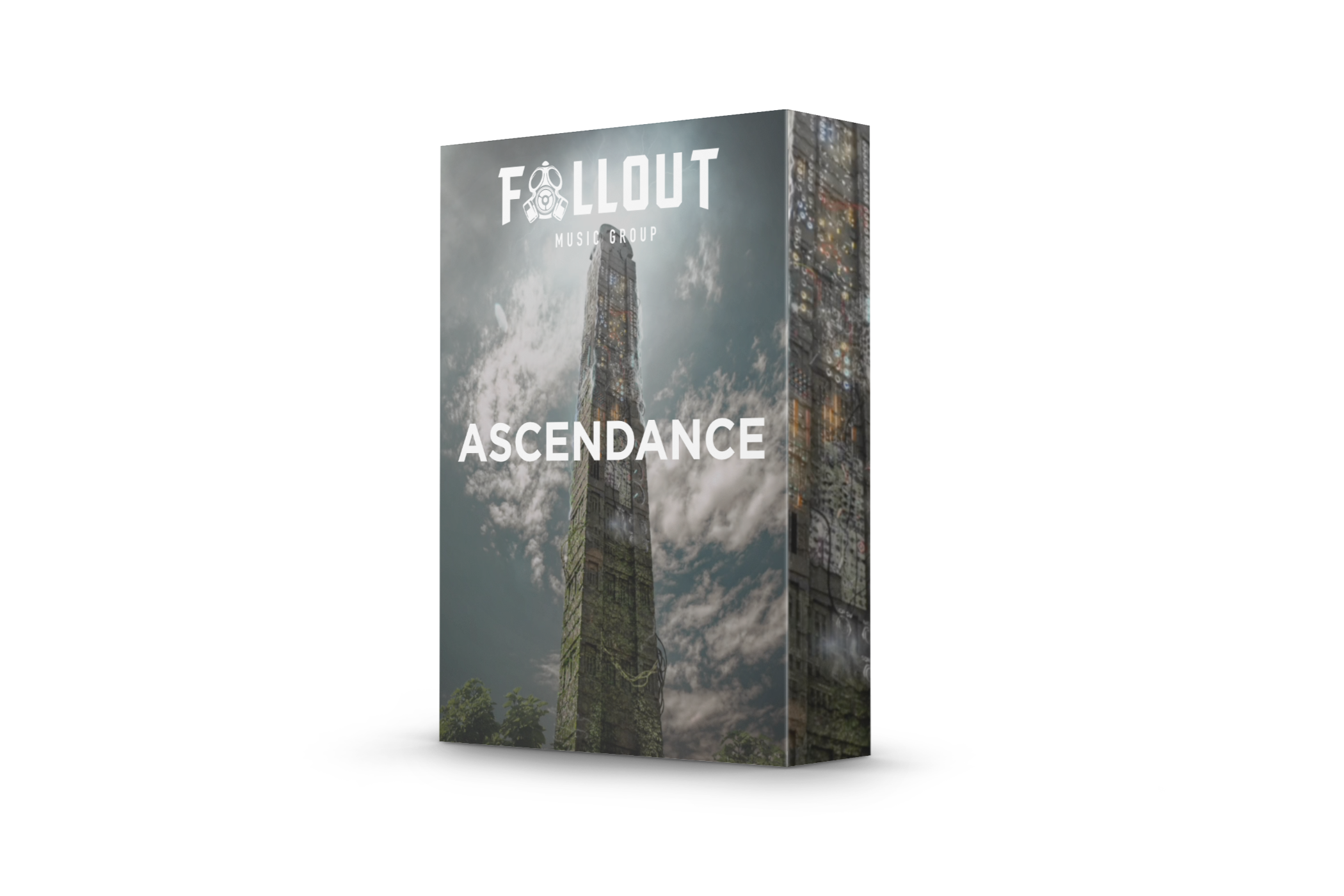 Risers That You NEED!
When I started out in my trailer music journey, composers were telling me that I needed to get Ascendance as soon as possible.
That's exactly what I did and I have not been disappointed.
These risers find a way into most, if not all, of my trailer tracks.
The "random" feature is what I use the most to layer 3 unique risers to create 1 unique riser.
Highly recommended for all music creators.
The best way to...rise...is with Ascendance (see what I did there? 😂)!
All You Need Risers
all genre of riser can be found here. Love the 4-8-16 bar tempo synced. Makes my workflow much easier and faster. One of my best buy this year!
One of the best riser plugins!!!
Fallout Music Group has one of the best riser plugins out!
If you are working on movies, video games, trailers, or even pop, hip hop and R&B tracks, Ascendance is a must have for your transitions.
Enjoy!
All Fallout libraries are high quality!
I am slowly collecting all Fallout libraries. Great sounds and great variety and Ascendance Risers rise to the occasion!!
Riser is easy to use
fallout vst is good, easy to use! Nice sound design.