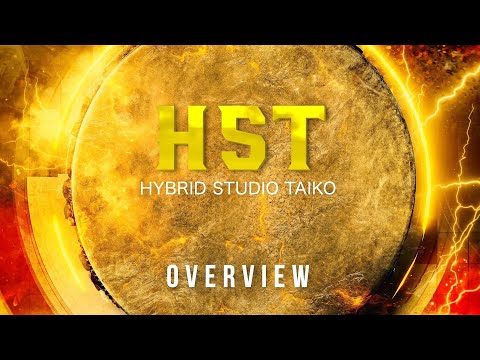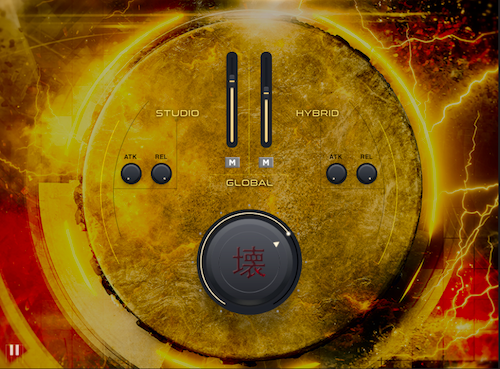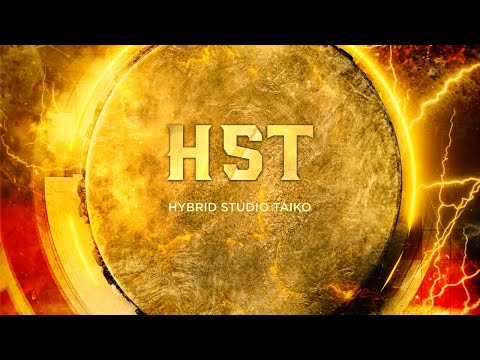 Hybrid Studio Taiko
---
Hybrid Studio Taiko provides a fresh approach on a classic instrument. Taiko have long been part of movie soundtracks and trailers, with their wide ranging sounds and epic nature. 

We wanted to focus on the Taiko in a very action-oriented way, giving you the amazing sound of taiko, but in a close, tight, and impactful way without the typical boomy, long tails you find in most Taiko libraries. 
We teamed up with two worldwide taiko experts: Isaku Kageyama and Rannoch Purcell (Taiko Zentrum Deutschland).  We recorded custom ensembles of 30", 18", 16", Bachi, Chappas, and Atarigane, then recorded multiple solo drums as well, including 3 30" Odaiko, 2 18" Chudaiko, 2 16" Chudaiko, 1 10" prototype, and 1 Shimedaiko. Most of these drums are recorded with center hits, off-center hits, and rim shots with 10 round robins and 4 velocity layers. This gives you the ultimate realistic performance.
To dive further down the action-focused rabbit hole, we took every sample and created hybridized versions as well, with synth and distorted layers to give extra grit and punch. The interface offers the ability to blend the normal Studio recordings with the Hybrid samples as you see fit, giving you complete control to shape your sound.  

Hybrid Studio Taiko (HST) provides 4 Kontakt (6.7+) instruments and  is available for use on the Free Kontakt player. It is also fully NKS compatible, giving you total control over all the parameters via your NKS compatible keyboard.
4 Kontakt instruments: 1 Full set of all drums mapped across more than 3 octaves, 2 Low Ensembles double mapped 2 octaves apart, High ensembles double mapped 2 octaves apart and Solos double mapped 3 octaves apart
Nearly 3,000 unique studio and hybrid samples

8 custom ensembles and 9 different solo drums

10 round robins and 4 velocity layers on most drums (6 round robin minimum)
Separate volume, mute, attack, release, saturation and EQ controls for the Studio and Hybrid samples
Global high and low pass filters, plate reverb and hall reverb controls
Global "wreck" knob for extra power, grit and compression
All sources recorded at 24bit, 48k quality 
Full NKS compatibility and built to run in the Free Kontakt player or paid version of Kontakt
Kontakt 6.7 required (Full version or Free Player)
Requires only 1 GB Disk Space
Downloaded via Native Access
DEMOS
Incredible and Simple To Use
Hybrid Studio Taiko is a simple to use, high quality percussion library.
I already enjoyed using it before I realized I was missing out on a whole aspect of the plugin!
Layer HST with your favorite percussion or use it alone on your pieces.
Either way, you can't go wrong.
I highly recommend Hybrid Studio Taiko to all music creators!
Powerful and simple to use
Sound Plugins
Amazing products, super useful and very high quality. Would 10/10 recommend to anyone!
HST
Love the versatility, simplicity and depth of this plug in. The double mapping is so unbelievably helpful, I don't why others have not come up with this concept. The controls give you a great deal of manipulation over the sounds.
Its my new go-to for Taiko trailer drums Thanks Fallout!
Great sound
Massive sound! I usually use this Library.