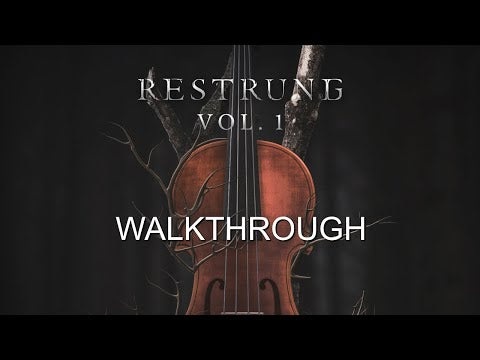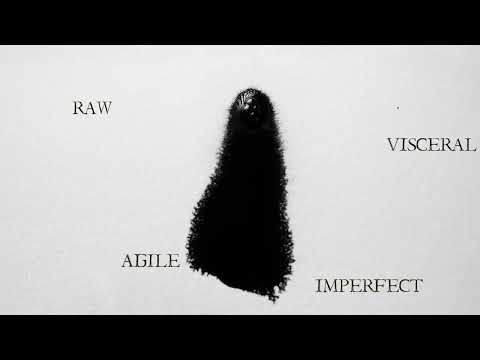 Restrung Vol. 1
---
VERSION 1.1 UPDATE RELEASED: 
 - Added many new samples to extend the violin range down to the low G
 - Added mod wheel control over the aggression layer volume
 - Fixed many of the marcato samples that were a bit too far out of tune
 - Added new Ensemble patch for quick mockups and inspiration (simple crossfaded instrument with Cello, Viola and Violin loaded together)
Restrung Volume 1, the next installment in our Artist Series, is a new solo string library (Violin, Viola and Cello) that is a truly unique sounding solo string instrument, giving you a raw, close, visceral sound you just won't find anywhere else. If you are writing Neo Classical, Tension or Horror music, you'll find this sound to be very inspiring. It also works very well as a top-layer with your orchestral strings to give them some extra punch and grit in the mix!

Recorded with the extremely talented Joni Fuller (yourstringsattached), each string instrument was multi-sampled across 3 octaves with multiple velocity layers, multiple round robins and 8 different articulations. All recordings were made in a very tight room, using the same setup used to record the strings in our popular Unstrung library.
The performance of each articulation is very aggressive, played with tension and horror cues in mind and leaving the beautiful imperfections in place to give you a very realistic and raw sound. 

To add extra grit, we multi sample an extra 3 octave layer of noisy, screechy, beautifully hideous notes for each of the 3 articulations: Spiccatissimo, Spiccato, Staccato. Each of the other articulations can also choose to overly any of these extra aggression layers to give them harder attacks and unique sound combinations. 
Restrung Volume 1 provides 3 Kontakt (6.7.1+) instruments and installs via Native Access. This, of course, means that it is also available for use in the Free Kontakt Player. It is fully NKS compatible, giving you total control over all the parameters via your NKS compatible keyboard.

Over 17,000 samples

8 Articulations: Spiccatissimo, Spiccato, Staccato, Pizzicato, Bartok, and 3 different lengths of Marcato

Aggression Layer: an extra noisy set of samples for each of the 3 Spiccatissimo, Spiccato, and Staccato articulations


Ability to overlay your choice of aggression samples over any non-aggressive articulations

Convolution reverb room choice and output control

Release control

Saturation control

Compression control
Keyswitch enabled switching of articulations
All sources recorded at 24bit, 48k quality 
Full NKS compatibility and built to run in the Free Kontakt player or paid version of Kontakt
Kontakt 6.7.1 required (Full version or Free Player)
Requires 4 GB Disk Space
Downloaded via Native Access
DEMOS
Restrung Vol. 1 Review
I bought recently for the purpose of making some authentic sounding neo-classical cues for tv. was blown away the quality of the samples. perfect for anyone doing that neo-classical sound that just need that close sounding dry realistic sharp attack sound straight out of the box. the UI is also very user friendly and i was able to get going straight away from the moment i opened it. simple but effective UI with just enough controls and settings required. highly recommend it, great product from the guys over at Fallout music group.
Restrung Vol. 1 Review
This is a unique library! I love the artistic style and the aggression of the instruments! You won't find this kind of string sound anywhere else!
Using it on everything!!
In just 14 days, Restrung's "lovely" agression and grit has found a sweet spot into my work for film, documentary and trailer. It's one of those few libraries that is really here to stay.
Excellent and one of a kind.
Harsh, ugly, dirty, awesome!
Harsh, ugly, dirty, awesome!