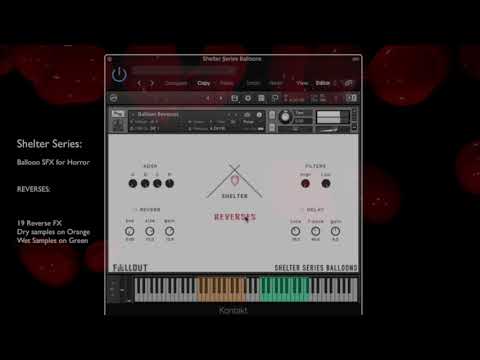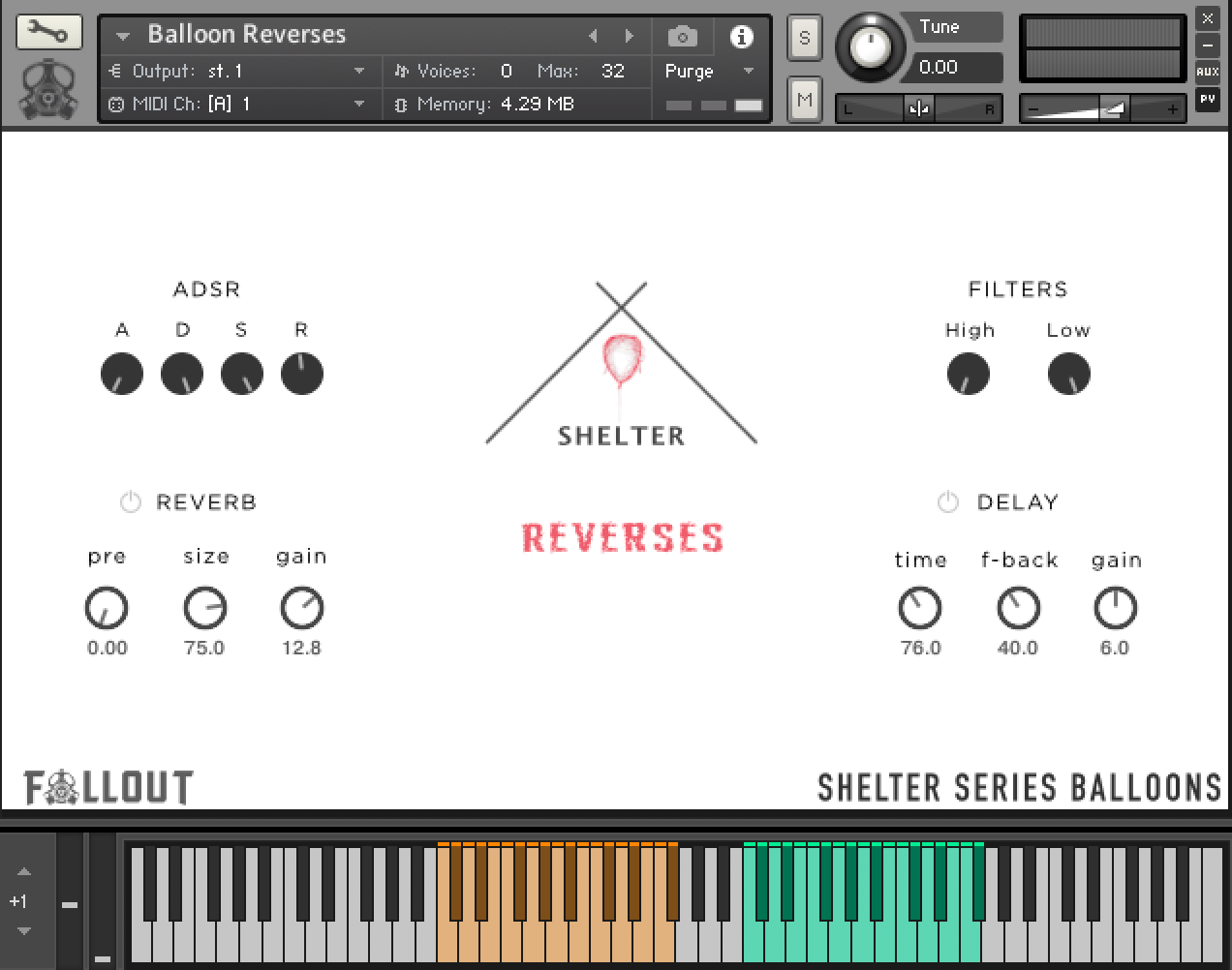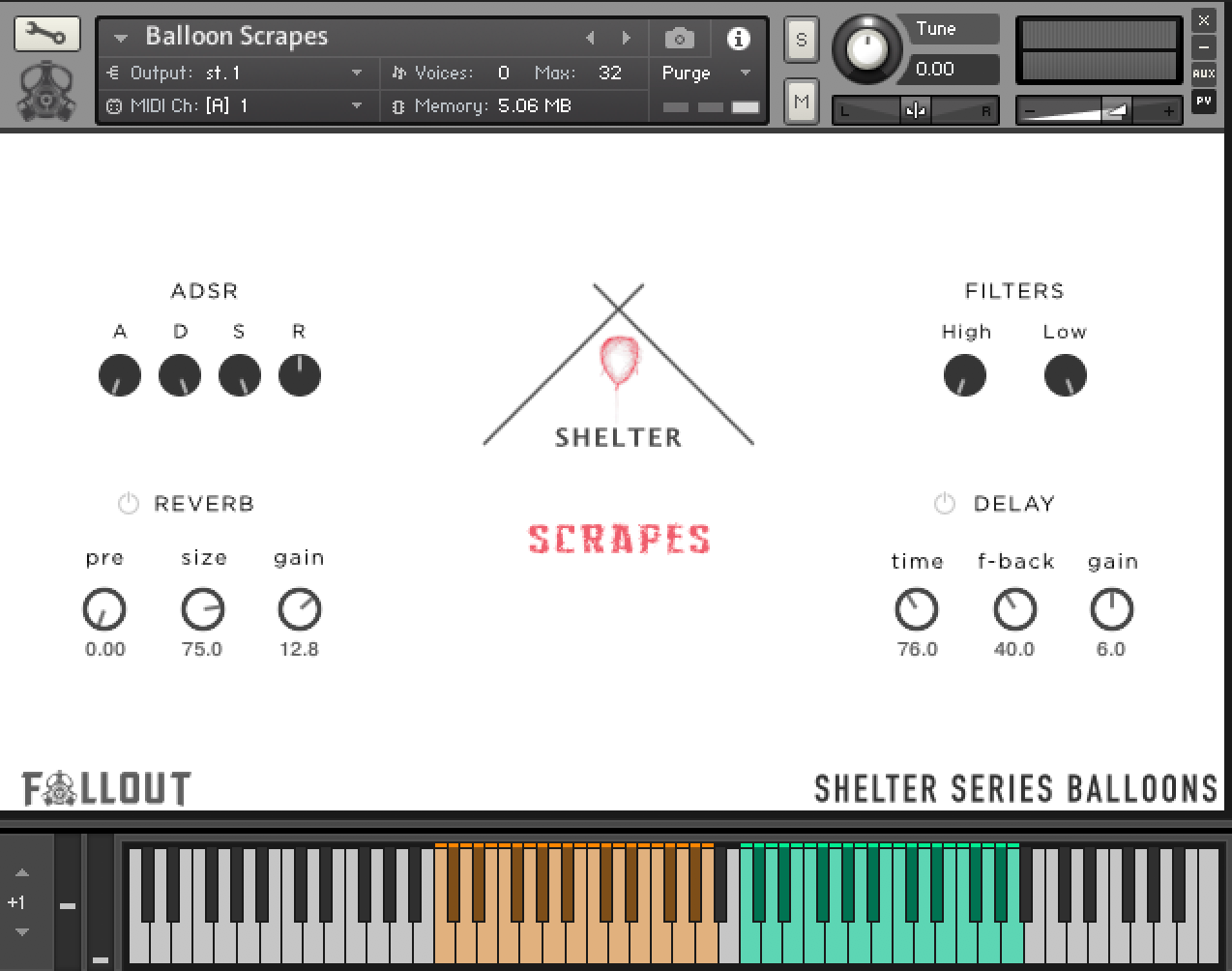 Shelter Series Balloons
---
Our Shelter Series of instruments is available, free of charge, for musicians and composers around the world. Our goal is to simply raise awareness and hopefully boost contributions to various charities that help children and animals. 
We've added the "Coffee Cup" scale on each shelter instruments to suggest a donation amount, should you choose to donate. Each cup = the cost of 1 cup of coffee wherever you live.
If you can, please consider donating here to one of our selected charities. Any amount is greatly appreciated!
Shelter Series Balloons features include:
Dozens of horror-centric and unique samples created from the mangling of balloons

Raw samples along with wet versions of those samples on different key ranges to allow you complete flexibility

Global FX, including high and low pass filters, delay and reverb

ADSR controls

All sources recorded at 24bit, 48k quality

3 Different Kontakt instruments, offering easy and fast loading of FX, Scrapes and Reverses
Suggested Donation:
Full version of Kontakt 5.8+ Required.
Requires only 60 MB Disk Space
Our instruments download via the Pulse Downloader. Get it here: PulseDownloader.com
Awsome little libraries
Cool that the money goes to a good cause. Libraries are comprehensive and of good quality taking in consideration of what one pays. Just as good as any other Fallout libraries
Great Sound, Fantastic Quality
Really good stuff, I dig it!
Fall is my favorite season
This team is doing some great work in the sampling market. Their shelter series came through for a lot of artists like myself trying to make deadlines while watching the pocket book. Great variety and great sound!
It is scary, it is good!
It is really scary sounds! =) Thank you!