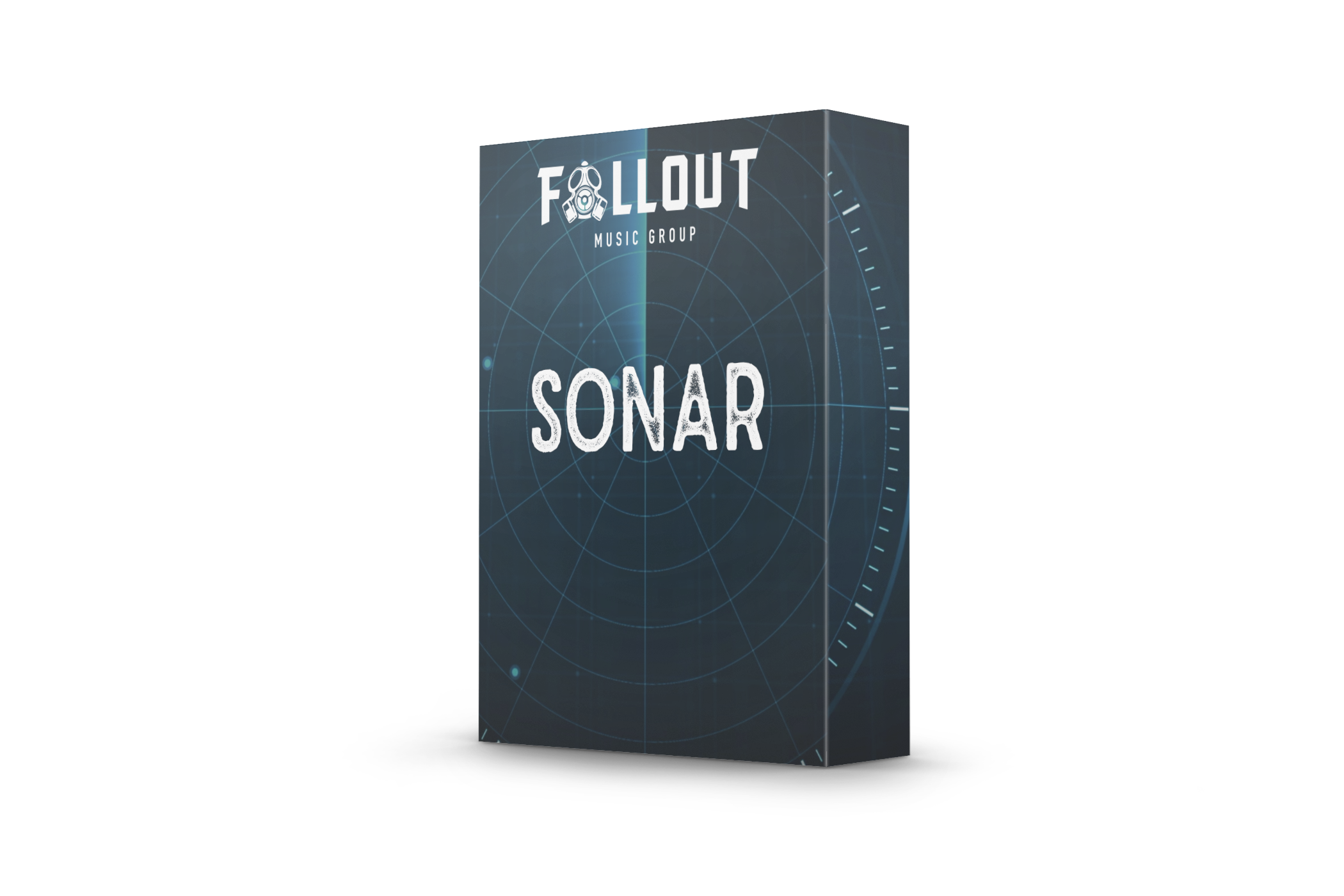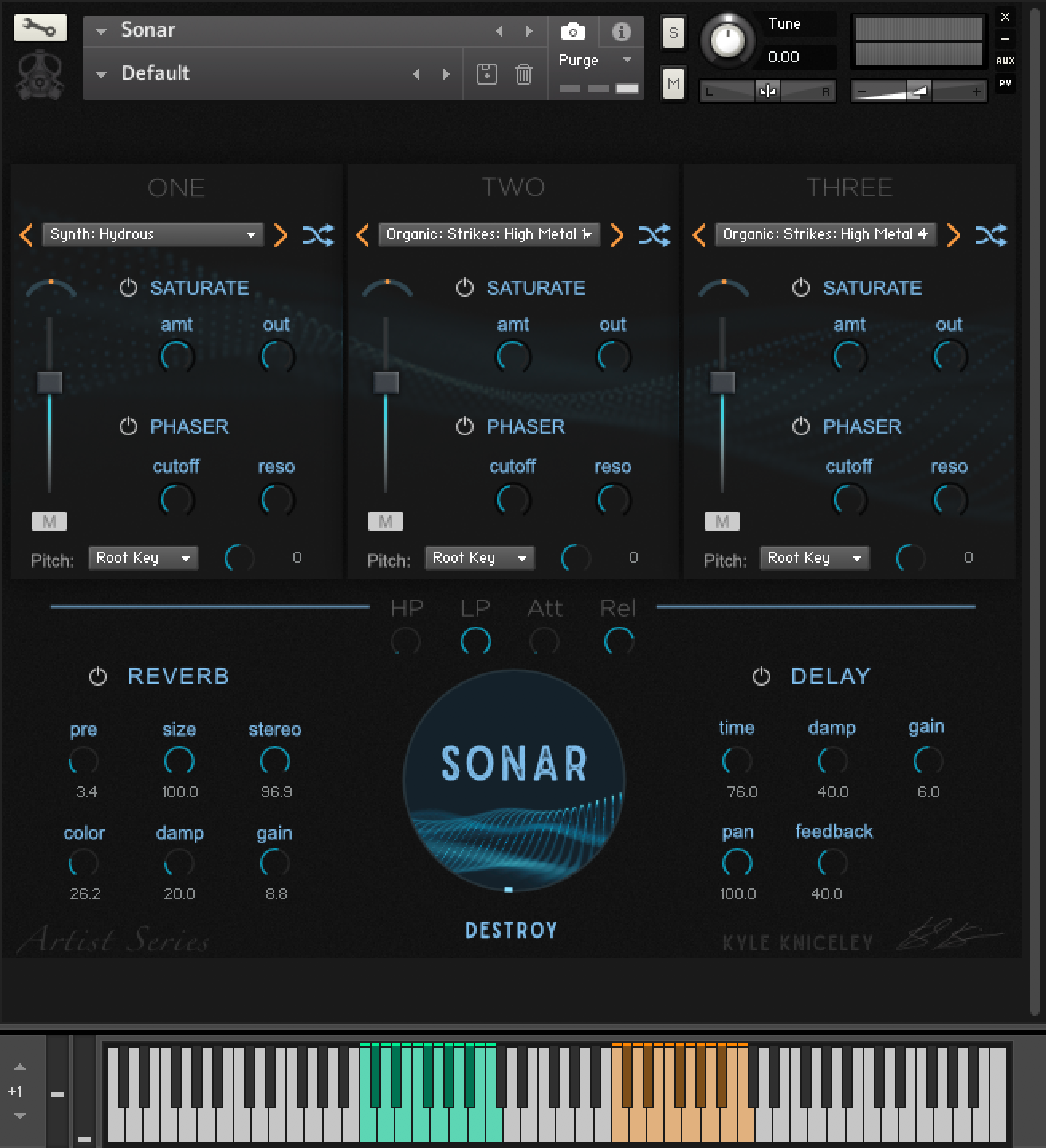 SONAR - Trailer Pings & Signatures
---
We are proud to present the first in our new Artist Series instruments - SONAR - featuring the talents of our own Kyle Kniceley. The new artist series instruments will each highlight one of our composer/sound designers, where they will create most or all of the samples on their own.
Designed synths and curated organic recordings meet to make the ultimate ping & signature creation tool.
Create your own 3-layer blend of nearly 70 different custom sources with various FX and wet/dry options. Features include: 
Over 50,000 unique combinations of sound sources
Unique organic sources, including scraped metals, mangled string instruments, pianos, granular sources, guitars and even some animals
Curated synth recordings with various effects
Percussive elements to give your pings and signatures that extra thick sound
Keyboard mapped to give you one complete octave with our baked-in reverbs and one octave completely dry to give you total control of your mix
Layer mixer to allow you to mix up to 3 different sources
Per-layer FX, including saturation and phasing
Global FX, including reverb, delay, high and low pass filters and release control
All sources recorded at 24bit, 48k quality
Per-channel randomize buttons for instant inspiration
dozens of snapshots to get you up and running instantly
Full version of Kontakt 5.8+ Required.
Requires 3.26 GB Disk Space
Our instruments download via the Pulse Downloader. Get it here: PulseDownloader.com
Demos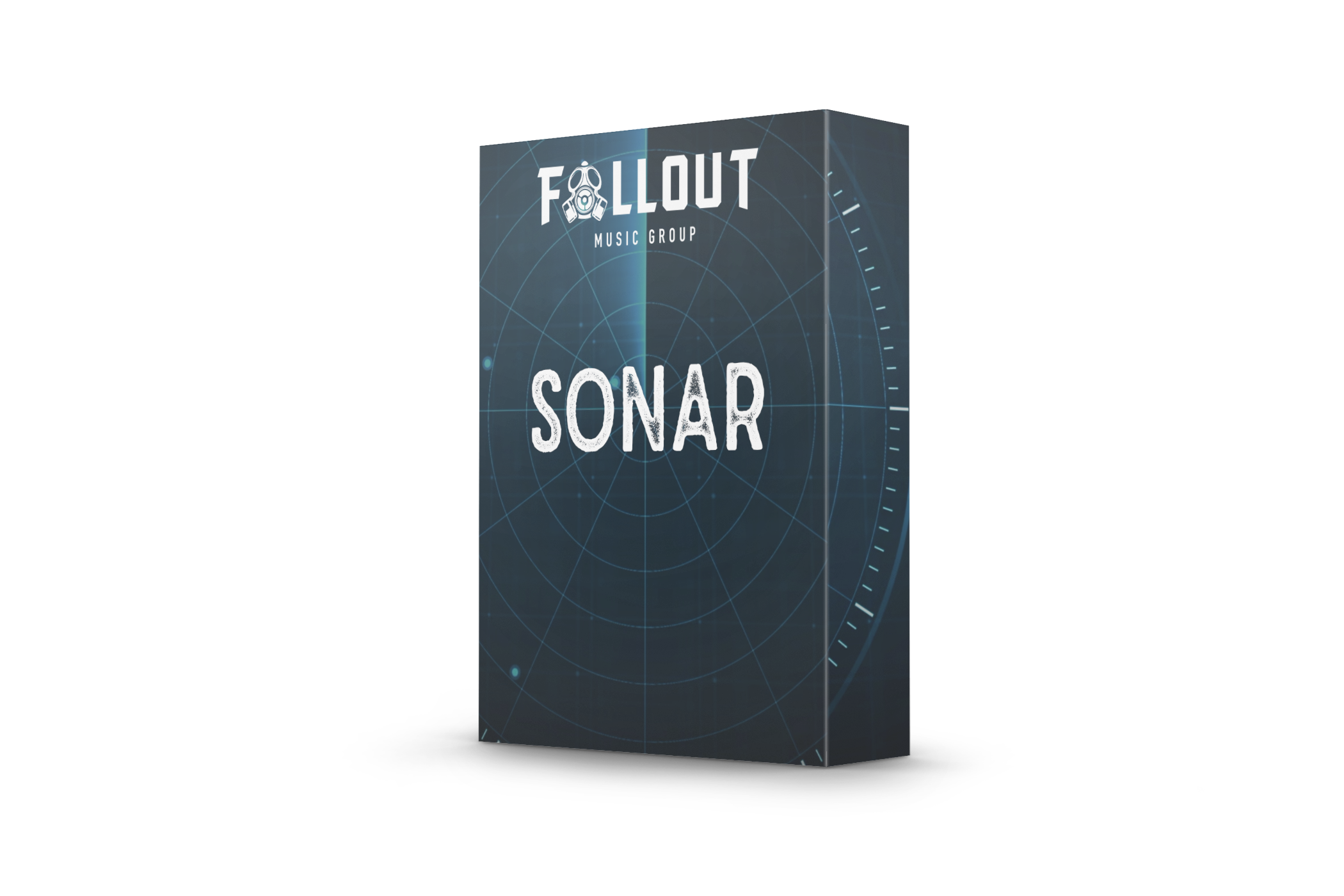 Nice addition
Don't need another noisemaker? This one is niche enough and flexible enough to earn a place in your arsenal.
Great Signature and Ping Library
If you are looking for great signatures and pings for your music, look no further. Sonar has everything we need as music creators for thos epic ping and signature sounds!
Lots of content, inspiring!
Super useful and adaptible to many genres of music!
SONAR - Trailer Pings & Signatures
More Versatile Than It Seems
There are so many sound combinations and options, what could be just a simple "Ping" generator can be a fully surreal rhythmic instrument!