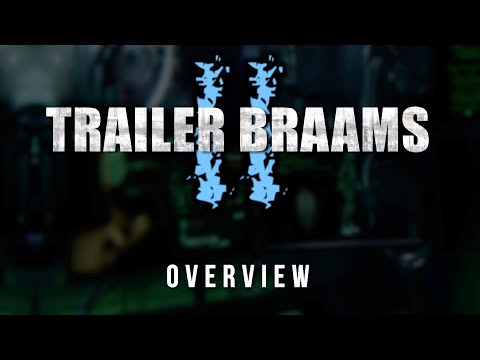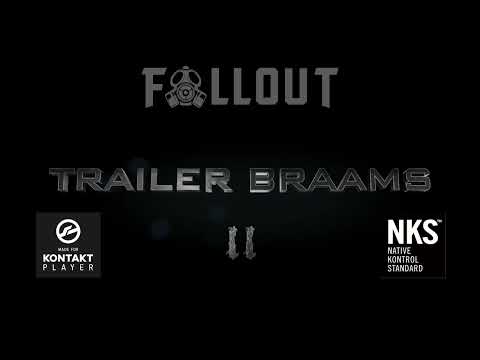 Trailer Braams II
---
Trailer Braams II is an exciting new take on signature braam creation, giving you complete control to create custom braams that sound amazing and can be easily fit into your tracks regardless of tempo. Whether you are creating soundtracks, trailers, or production music, Trailer Braams II may very well be the last stop when it comes to signature braam sounds for your music. From brand new live brass recordings to modular synths, we have curated an amazing set of signature braam layers for you to bend to your will.
With 180+ source sounds combined in our 3-layer engine, you can create thousands and thousands of completely different signature braams. And with our per-layer stretch controls, you can get your layers to line up and fit to the tempo of your track.
Since we sampled all of the source material on every key in a full octave, you can always play your custom braam sound throughout your track without having to pitch shift your sound. And for added effect and playability, you can optionally add an extra octave (pitch shifted) above and below the original samples via the Settings page.
And, of course, randomization options are available to give you a quick inspiration boost at any time, whether you want to randomize all sources at once or just a single layer at a time.

Trailer Braams II provides a single Kontakt (6.6.1+) instrument and is our first instrument to be released through Native Access and available for use on the Free Kontakt player. It is also our first release to be fully NKS compatible, giving you total control over all the parameters via your NKS compatible keyboard.
Thousands and thousands of unique combinations available via our 3 layer engine, allowing you to create truly unique braams for your compositions
Per-layer Attack and Release controls
Per-layer pitch 

shifting to allow up to +1/-1 note (adjusted in cents) or +2/-2 octaves(adjusted in semi-tones)

Per-layer time stretching to stretch or compress the sounds to fit your tempo or design

Per-layer source selection and randomization

Instrument level randomizer to randomize sources for all 3 layers, giving you instant inspiration and creative freedom

Per-layer solo, mute, volume and panning controls
Full octave of original samples for each sound (note: some transient hits are included, which are the same sample across the octave)
Settings page to allow adding extra octaves of playability, adjust global pitch bending range and to limit the sources available to each of the layers
Global FX, including free or tempo-synched LFO (for gating and pulsing effects)
High and Lowpass Filters and a new Color knob to adjust the brightness of your sound
Convolution reverb and Replika delay
Power Knob for a custom blend of audio processing to give your braams that extra bit of push and aggressiveness
All sources recorded at 24bit, 48k quality 
Full NKS compatibility and built to run in the Free Kontakt player or paid version of Kontakt
Kontakt 6.6.1 required (Full version or Free Player)
Requires only 2.5 GB Disk Space
Downloaded via Native Access
DEMOS
Amazing Braams
Really really cool software tool - they sound great and loads of room to make them your own.
Awesome 😎
Great Library. You can layer different sounds and get really nice rich sound.
Phenomenal
Im really impressed with everything this product offered to me:
The sound
The possibilities
The digital interface
and the breathtaking depth of each element
All the presets offer greatness on their own, but can also be seen as starting points for new inspirational journeys.
Very elegant bank!
Best Braams Library!!! (And I Don't Even Use It For Braams!!!)
Here's what's crazy about this library:
The braams and sounds are incredible (which we have come to expect from Fallout Music Group).
But, very rarely do I use it Trailer Braams II as a Braams instrument!!!!!
I've found myself using it as a signature sound, layered with brass, and as sound fx more often than not.
When I get stuck trying to find that one sound to take my track to the next level, I open up Trailer Braams II.
So, if you are looking for braams, signature sounds, brass, and sound fx, look no further than Trailer Braams II!